The first two
Thor
movies mostly overlooked Idris Elba's Heimdall and while he had a meatier role in
Thor: Ragnarok
, the character was killed off in short order in
Avengers: Infinity War
.
In the past, Elba hasn't sounded overly happy about how he was used in the Marvel Cinematic Universe but during a recent interview to promote Fast & Furious Presents: Hobbs & Shaw, The Suicide Squad star made it clear that he would definitely be happy to resurrect Heimdall and return to the Thor franchise.
"Listen, Heimdall is essentially part of the god family,"
he teased.
"So you know, he essentially could be alive. I'm just saying! I'm just putting it out there! The Heimdall character goes way back into, you know, the Thor mythology…And I'm sure there will be an interesting way to bring that alive. Of course I would. Yes."
Marvel Studios telegraphed Heimdall's demise in Avengers: Age of Ultron and seemingly pointed to him returning in some sort of Hel-set sequence down the line. If the God of Thunder ever visits that realm, Heimdall could definitely return to be brought back from the dead somehow (there's plenty of precedent for that happening in the comic books).
Would you guys like to see more of Heimdall in the MCU?

Hit the "View List" button below for a recap of
everything we know about Thor: Love and Thunder!
Why Is It Called "Love And Thunder"?
It seems Marvel Studios is embracing some original subtitles for Phase 4 and Love and Thunder is definitely an interesting choice! When Waititi was asked for an explanation, both he and Hemsworth responded with, "There's nothing more powerful in the world than love and thunder."
Assuming the plan is to delve into both Thor and Valkyrie's love lives (more on that later), this title actually makes more sense than you might think. That logo is also every bit as unique as Ragnarok's.

Will Korg Return?
Korg and Miek made an unexpected cameo appearance in one of Avengers: Endgame's funniest scenes, but will they have a role to play in Love and Thunder? "Who knows?" was all the filmmaker would say, clearly unwilling to give away even the most minor of details about Marvel's first…"fourquel"?

The Script May Already Be Complete
When Hemsworth and Thomspon were asked for details on the story and where we find the God of Thunder after everything he went through in Avengers: Endgame, neither of them could say.
That's not just a case of them being sworn to secrecy, either, because as Waititi puts it, "They haven't read the script." Does that imply the screenplay is already finished? It's certainly a possibility, and with Hemsworth wanting to take the rest of 2019 off, that late 2021 release date makes a lot of sense.

Valkyrie Is The MCU's First Openly Gay Superhero
Marvel Studios President Kevin Feige has said that an openly gay superhero is coming to the Marvel Cinematic Universe, and we now know who that is. During the panel, Thompson was asked what Valkyrie will be doing as the new King of Asgard, and, well, she wants to find herself a Queen!
"I think, first of all as new King, she needs to find her Queen. That would be her first order of business. She has some ideas." Captain Marvel is one very popular suggestion, of course, and it will be interesting to find out who Marvel and Waititi plucks from the comic books for her to start dating.
As for what the future holds in store for New Asgard, she reiterated that it's the people who make it, and said for Valkyrie, "The cool thing is to create refuge for any person who needs it."

The New Thor
The biggest bombshell dropped at the panel came when Waititi announced which comic book run Love and Thunder will be based on. "When we were shooting Ragnarok, I was reading one storyline by Jason Aaron called 'The Mighty Thor.' For those of you who know that storyline it's incredible and full of love and emotion and thunder. It introduces, for the first time, a female Thor."
The director then called Portman out to the stage as she gets set to make her MCU return after a six year absence (the last time we saw Jane Foster was in Thor: The Dark World).

Jane Foster Lifts The Hammer
Waititi presented the actress with Mjolnir, to which she responded, "Feels pretty good. I always had a little hammer envy."
We still don't know how Mjolnir returns or what leads to Jane taking on the Thor mantle, but this is definitely a game-changer for the MCU and could bring Hemsworth's tenure as the character to a close. The question is, will Portman stick around for future Marvel films?
Well, things have certainly changed since 2013, and assuming she can continue playing a strong, female superhero, it's safe to assume that we could see her make the leap to The Avengers.

Continue reading below to check out the
logos for Marvel Studios' entire Phase 4 slate!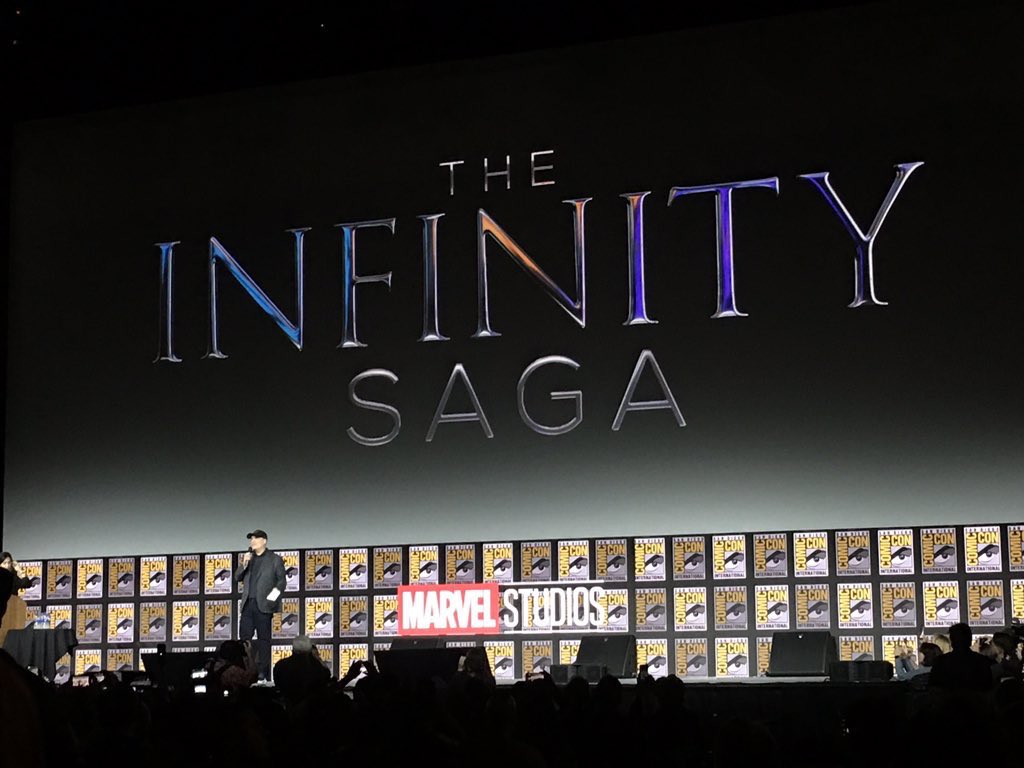 During the panel, Marvel Studios President Kevin Feige confirmed that every movie released up until now is part of "The Infinity Saga." Here, we see the brand new logo for those first three phases.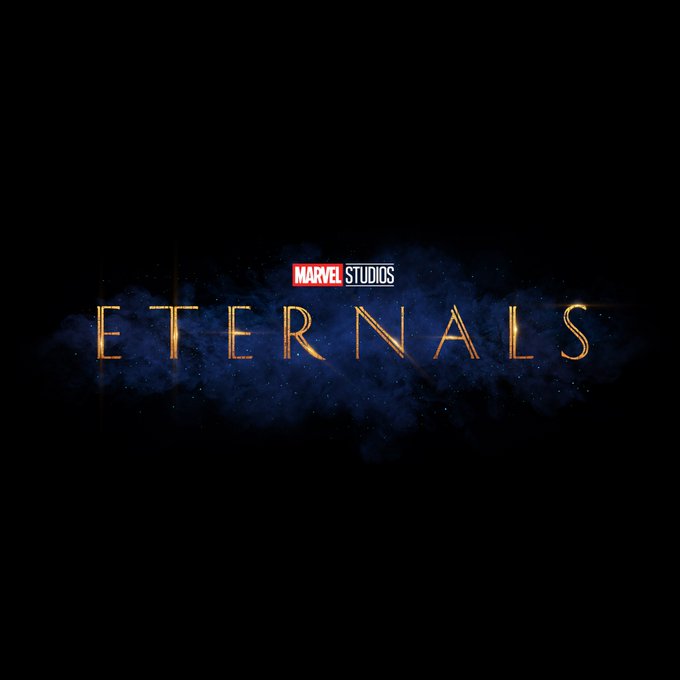 This is a fairly simple logo but one which may match the tone. Kevin Feige said it will be 100% Jack Kirby-inspired so it's a little surprising that there's not more evidence of that in this title.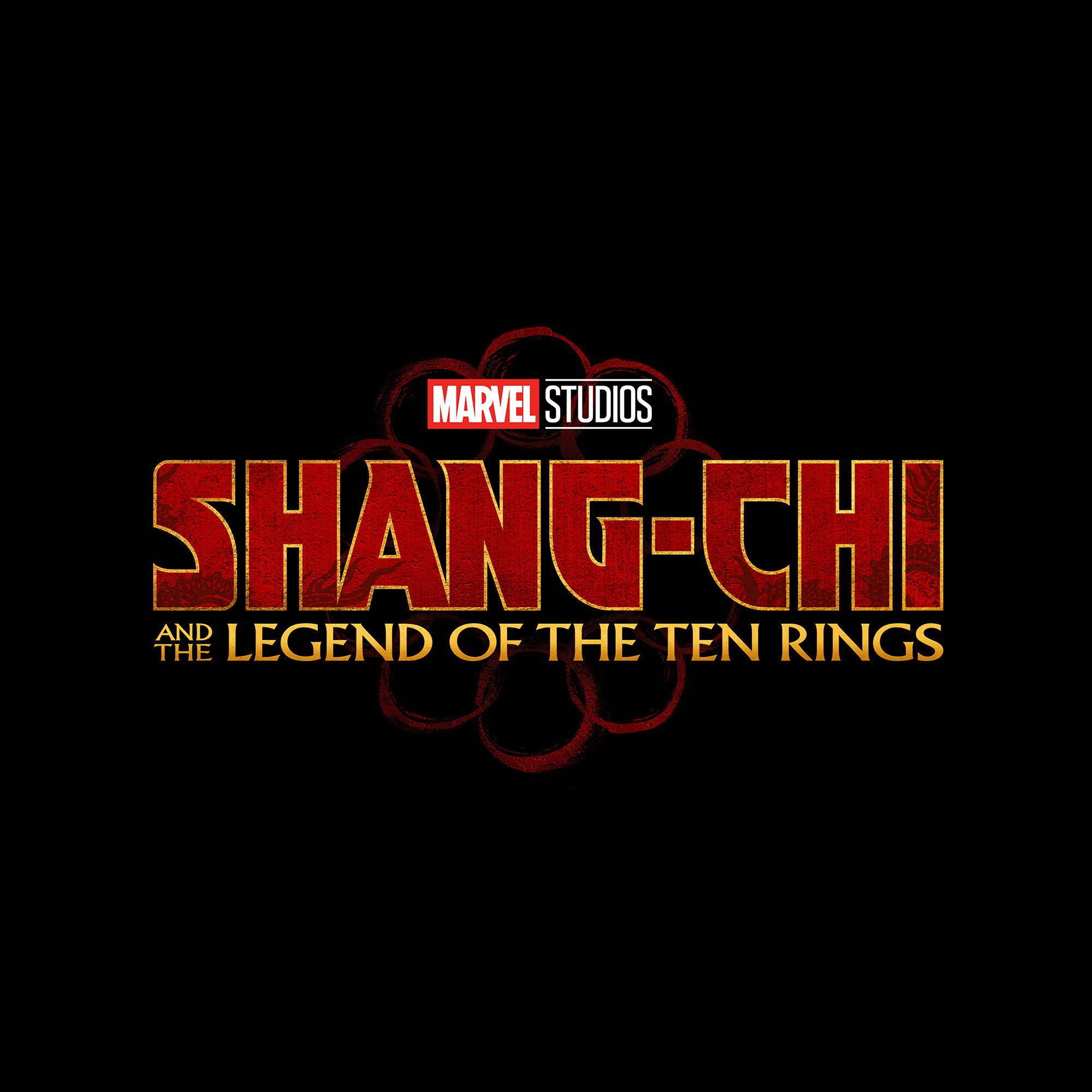 Sadly, we'll never get to see Iron Man battle the real Mandarin but he will be the lead villain of this movie. In case the title didn't make it clear, that logo emphasises those ten (magic?) rings too.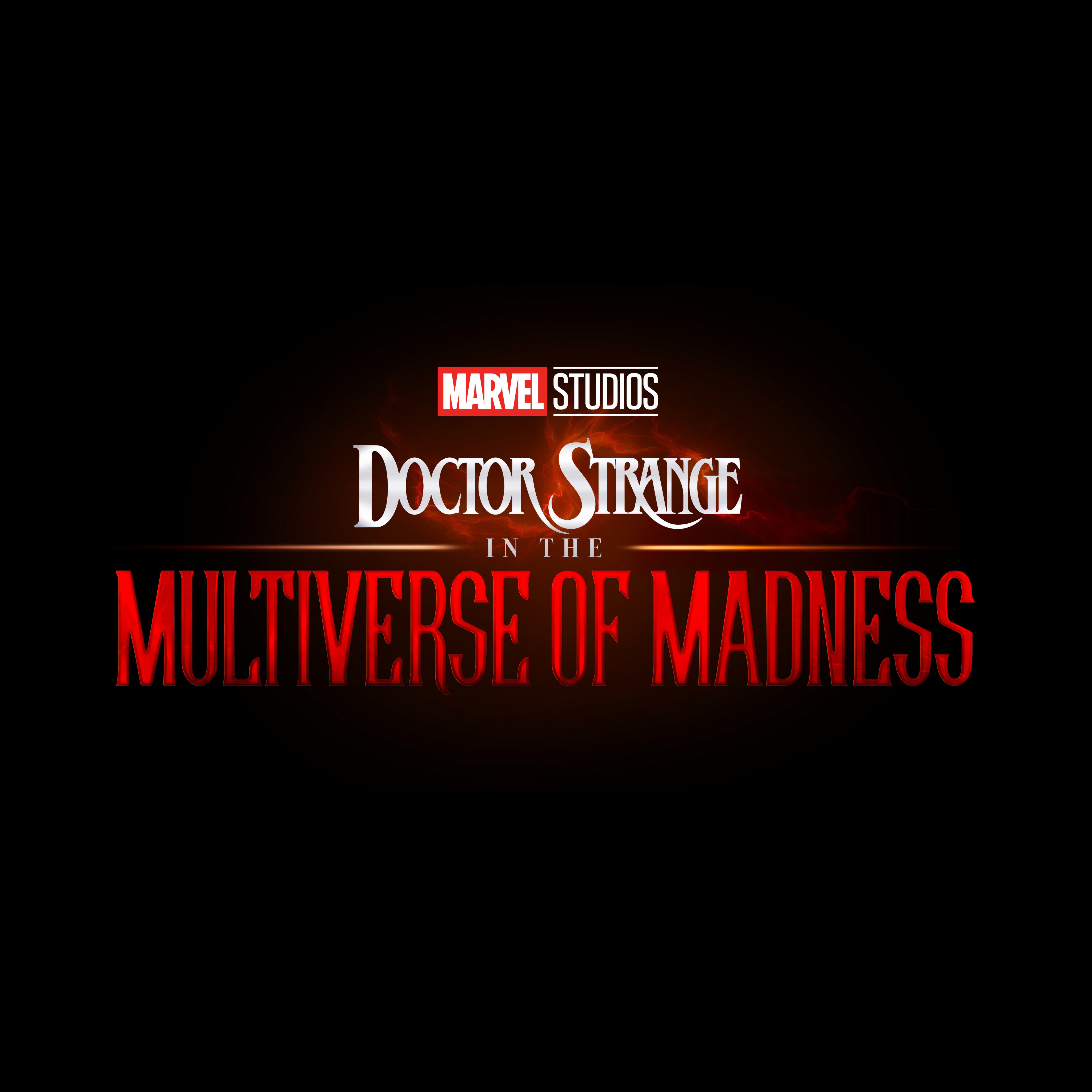 The Doctor Strange logo has received something of an overhaul but it's interesting to see how the subtitle is even bigger. Scarlet Witch will appear in the sequel so the red may be a homage to her.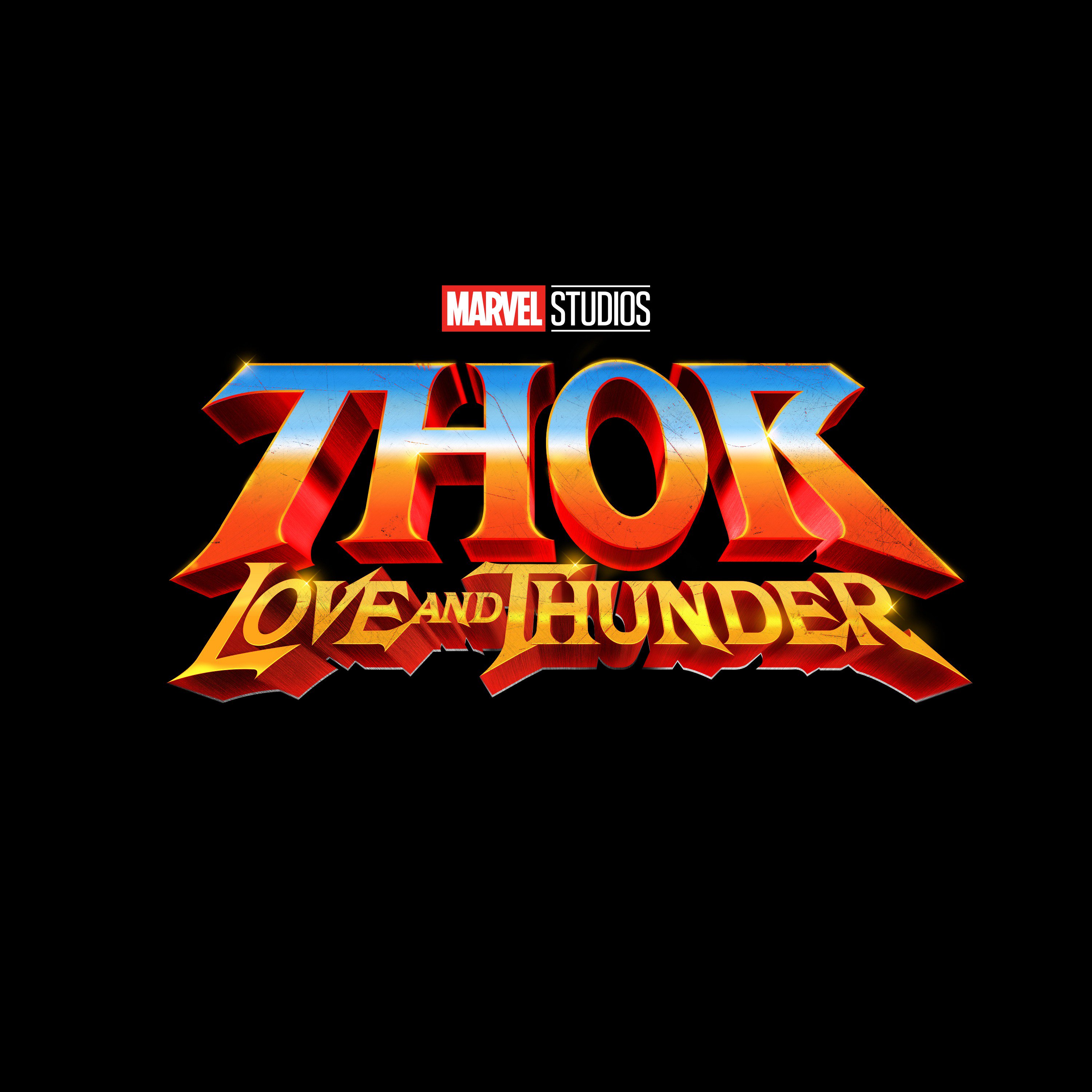 Just like Thor: Ragnarok had a very unique logo, so too does Thor: Love and Thunder. That's a title which could have a number of meanings, particularly now we know Valkyrie is indeed gay.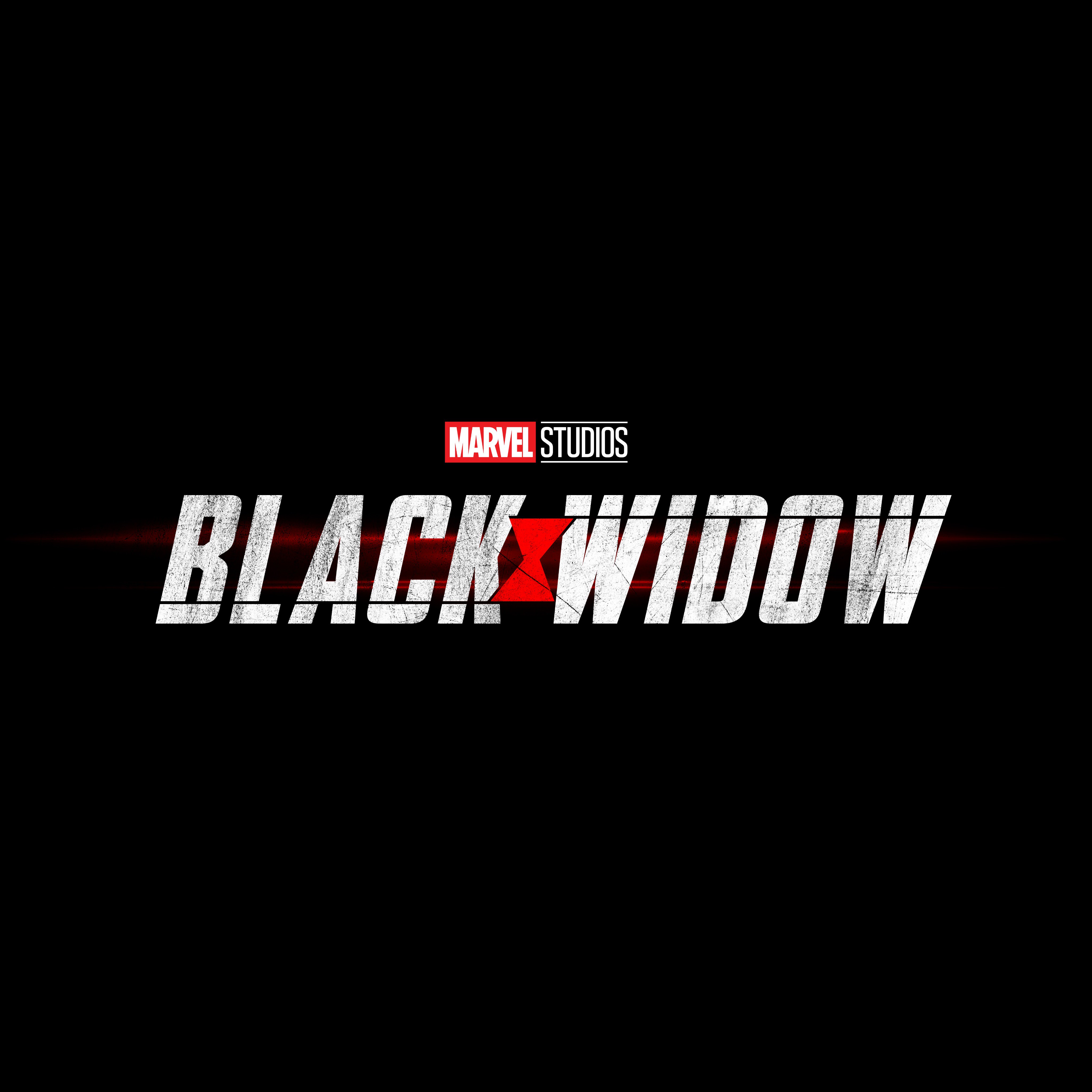 Honestly, what else did you expect? This is to the point and exactly what you would expect from a gritty movie featuring the fan-favourite Avenger. It's good to see her logo front and centre too.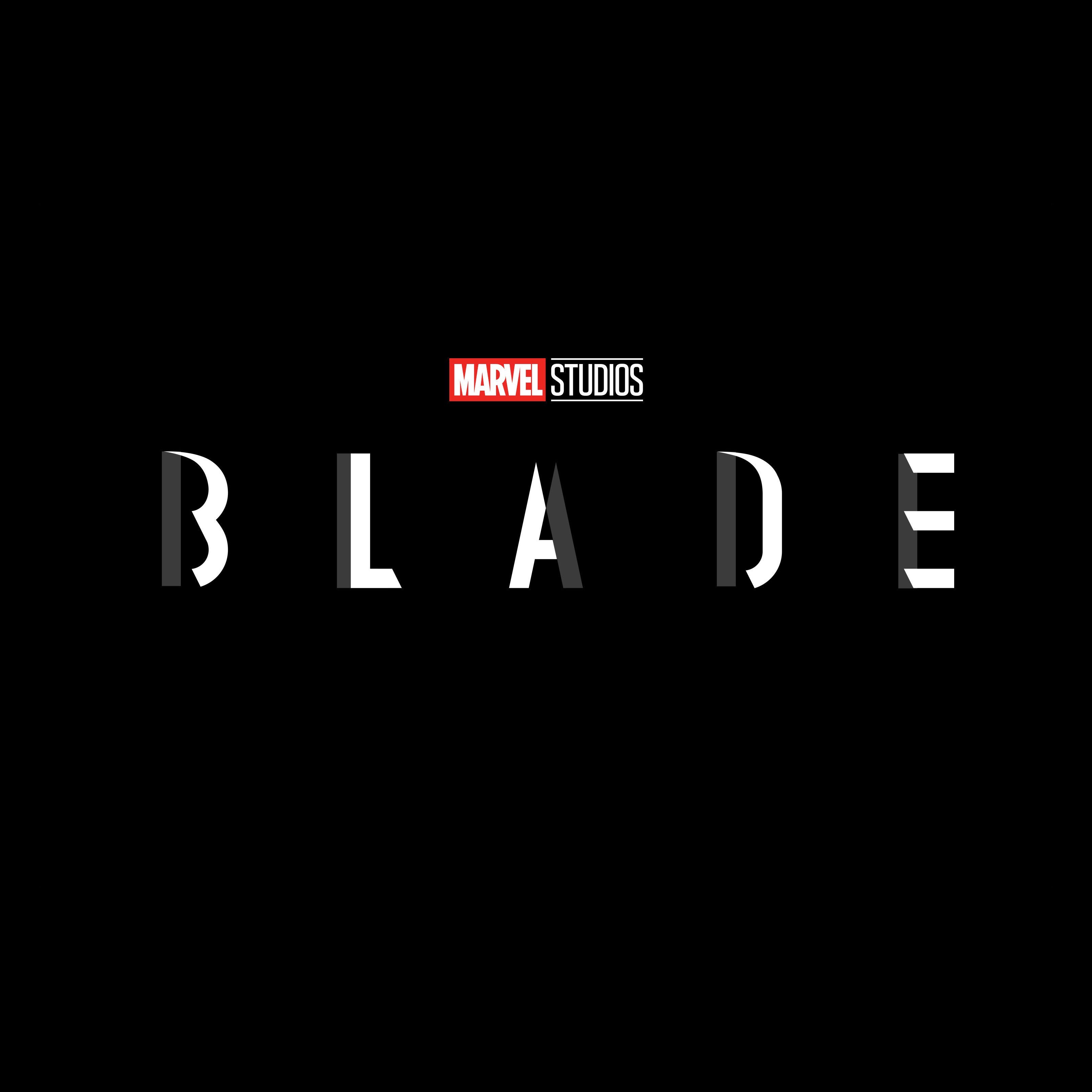 The biggest surprise at Comic-Con was, of course, the fact that Blade is returning to the big screen. This logo perfectly emcompasses the fact that the Vampire Hunter operates both night and day.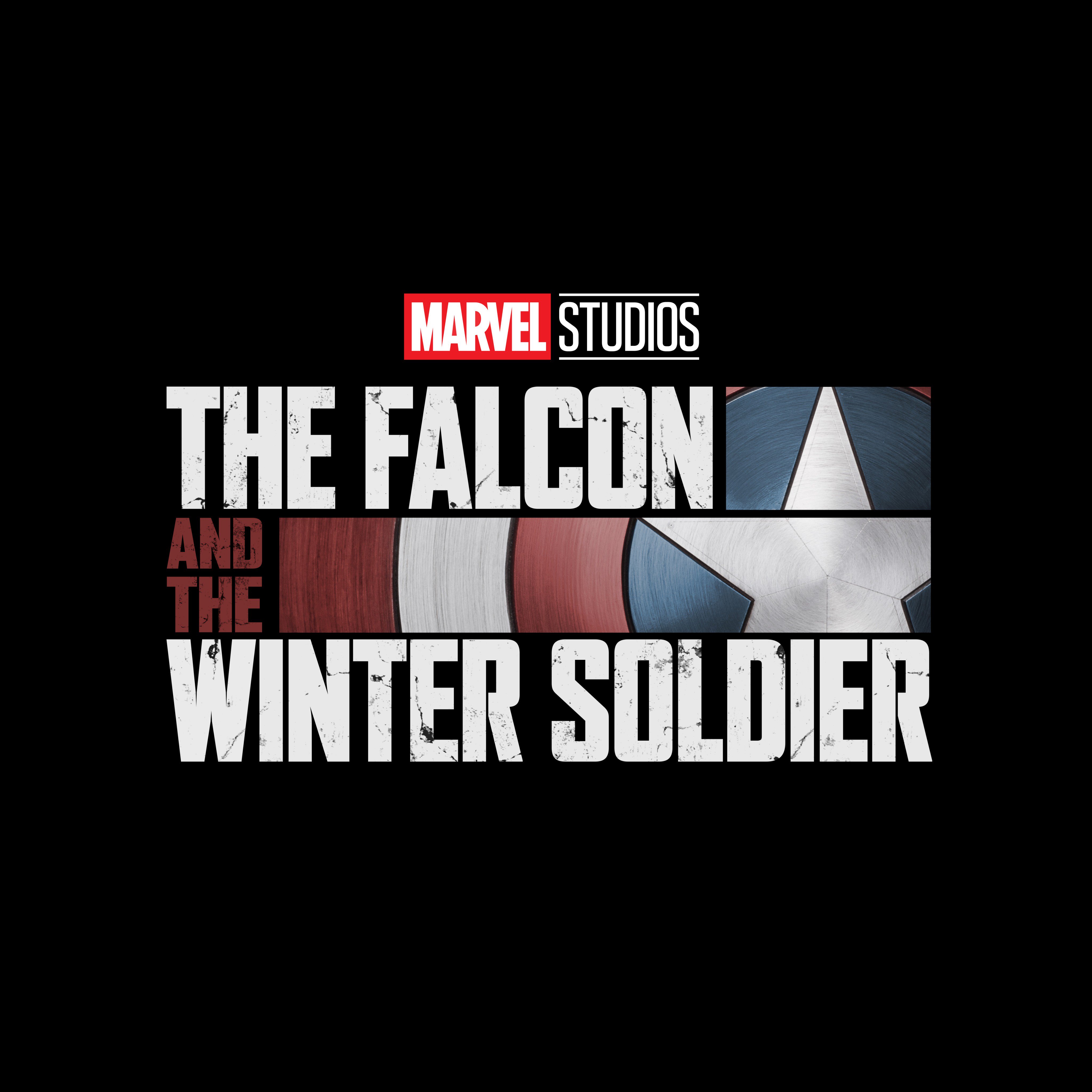 This may be titled The Falcon and The Winter Soldier but the presence of Captain America's shield should tell you all you need to know; Sam Wilson is going to take on that persona on Disney+!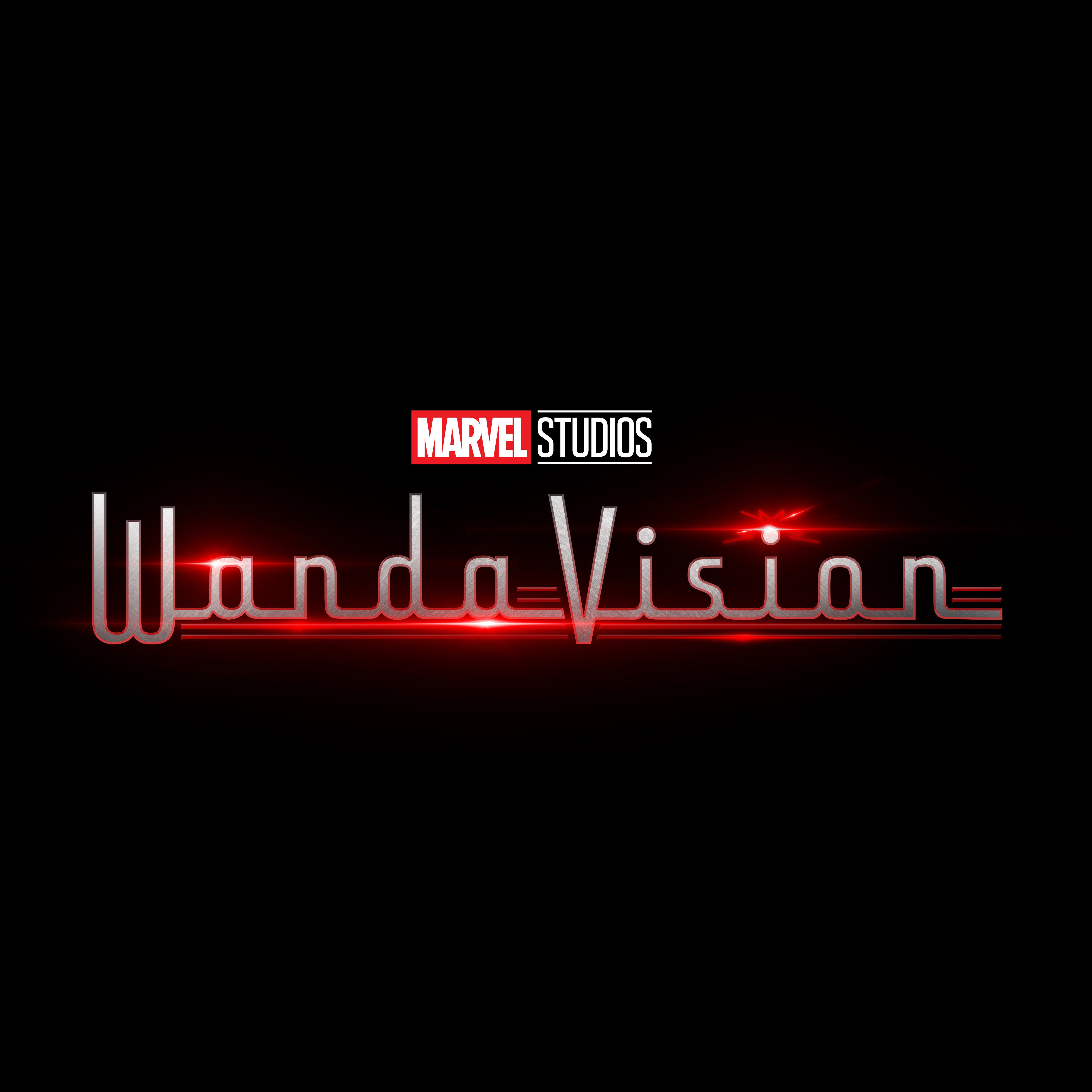 This is still a pretty weird title but it's easy to see the 50s inspiration here. It's been said on a number of occasions that the show will have a retro aesthetic as we head into the MCU's suburbs.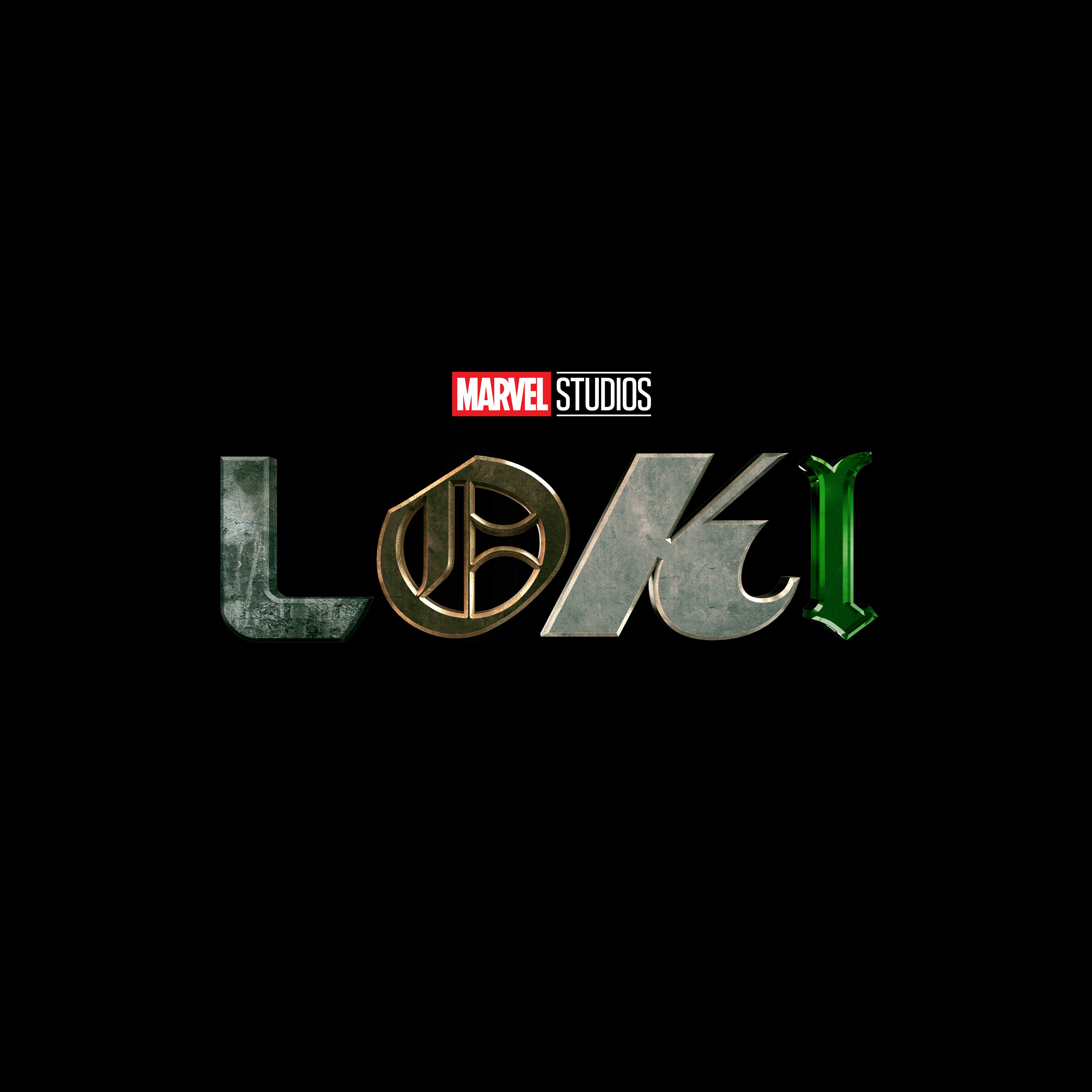 This title treatment is very different and it's hard to say what, if anything, it tells us about the series. What we do know, though, is that it will revolve around the God of Mischief from 2012.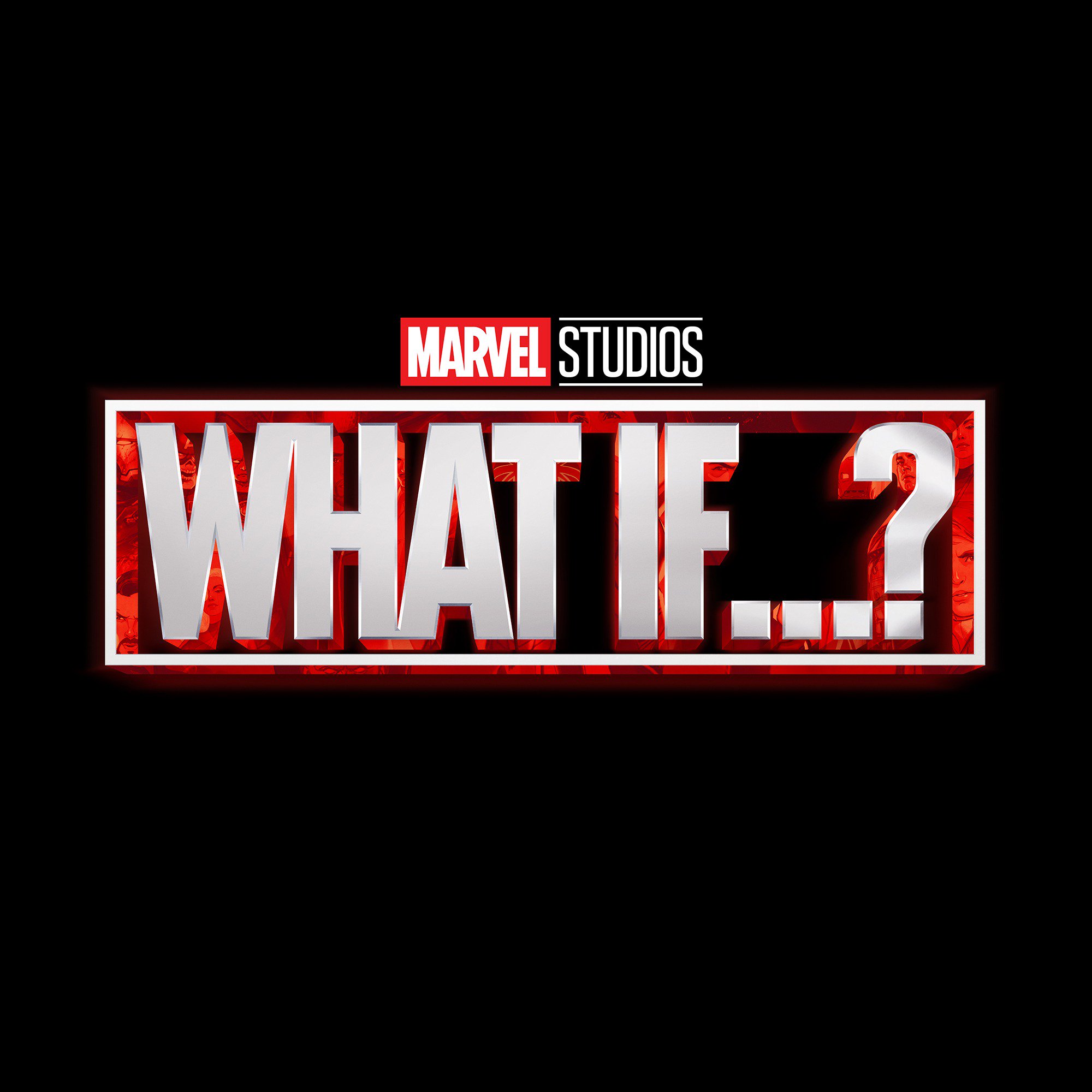 This is simple but awesome and if you look closely, you may notice that we get what could be our first look at the show's animation style. Is that the Red Skull wearing Captain America's suit?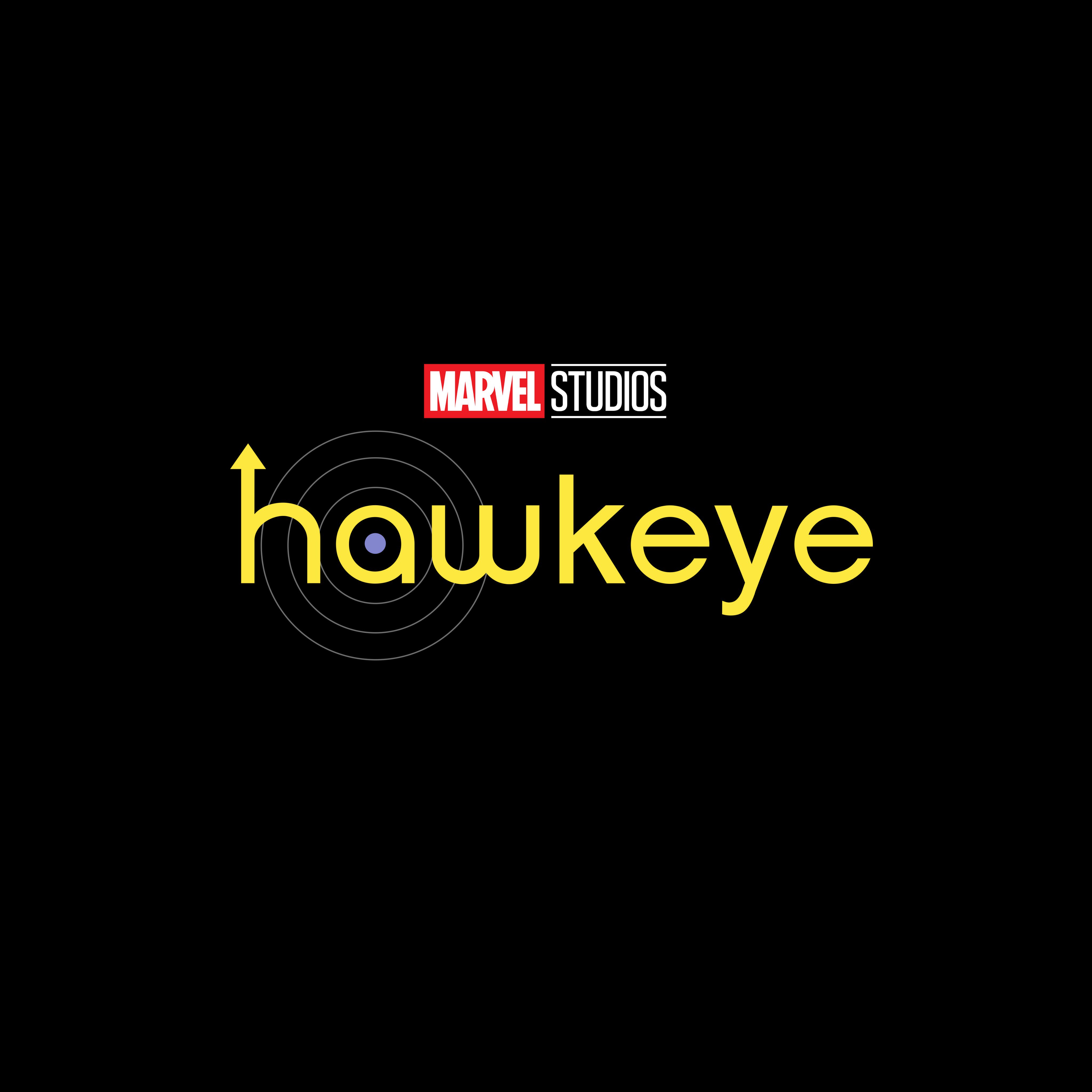 The logo for Hawkeye is obviously inspired by Matt Fraction's run and that makes sense, especially as the comic book series revolved around Clint Barton training and working with Kate Bishop.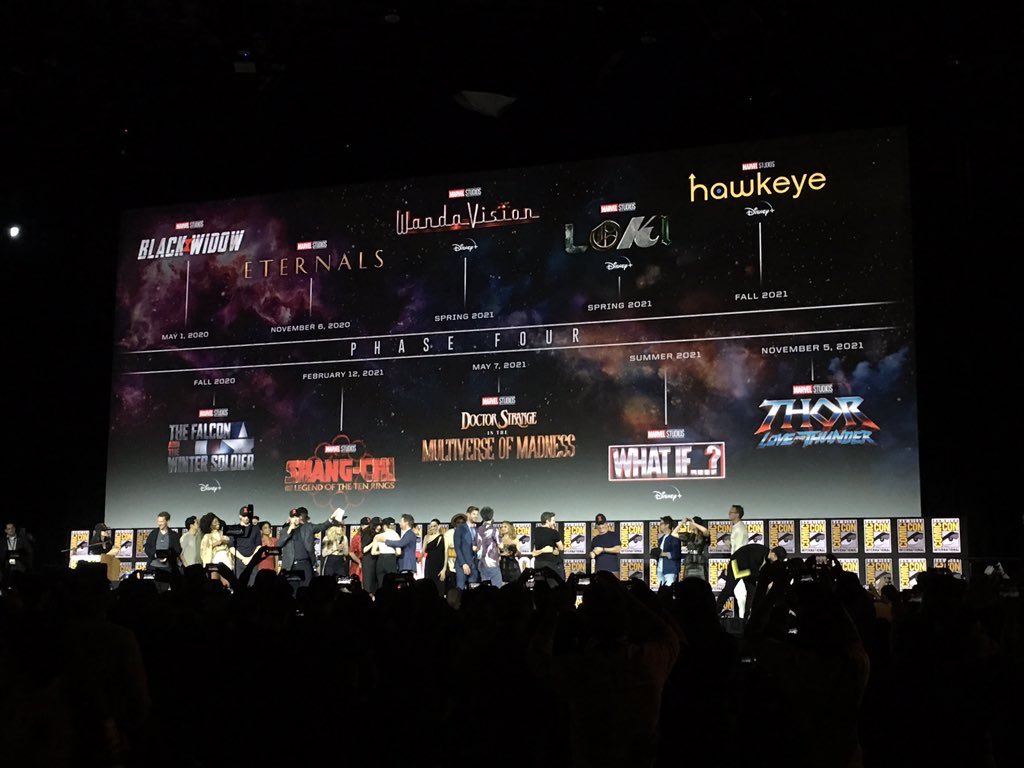 And here it is, Marvel's Phase 4 slate. However, this probably isn't the entire slate because these movies and TV shows are only spread out over two years and that would be a very short Phase!
View original article here Source