Spider-Man: Far From Home
is right around the corner and while some of the movie's posters have come under fire from fans, these amazing new billboards more than make up for them.
Featuring artwork by Marvel Studios concept artist Ryan Meinerding, Tom Holland's Spider-Man and Jake Gyllenhaal's Mysterio can be seen leaping into action, presumably against the monstrous Elementals. Both characters look spectacular here and it's a shame this hasn't been released as a one-sheet because it's by far the best effort from the studio yet.
The social media embargo for Spider-Man: Far From Home lifts at 2pm PT today and you will be able to find my reaction both at @Josh_Wilding and here on CBM.
Check out the awesome new billboards in the Instagram gallery below:
Click on the "View List" button below to check out
Spider-Man: Far From Home's unique Chinese posters!
I'm pretty sure we won't see Spider-Man using his Iron Spider armour like this in the movie but it's going to be great seeing that in a grounded setting after the wall-crawler took it into outer space.

This shot of the hero is clearly based on the one from the trailer in which he glides down to London Bridge to battle Molten Man (and presumably Mysterio if he's outed as a villain by this point).

Spider-Man won't visit China in Far From Home but it has been confirmed that he'll visit everywhere from Venice to Prague during the field trip he goes on alongside his high school friends.

Why is Spider-Man's homemade suit pictured here? It's hard to imagine it making a return in this sequel and it could just be the artist wanted to include all of his costumes on these posters.

Finally, we have this classic costume which was first gifted to him in Captain America: Civil War by Tony Stark. As of right now, we're not sure how much screentime it will have in this sequel.

What do you guys think about this new look at Spider-Man: Far From Home? Share your thoughts below and continue scrolling to check out some recently released character posters!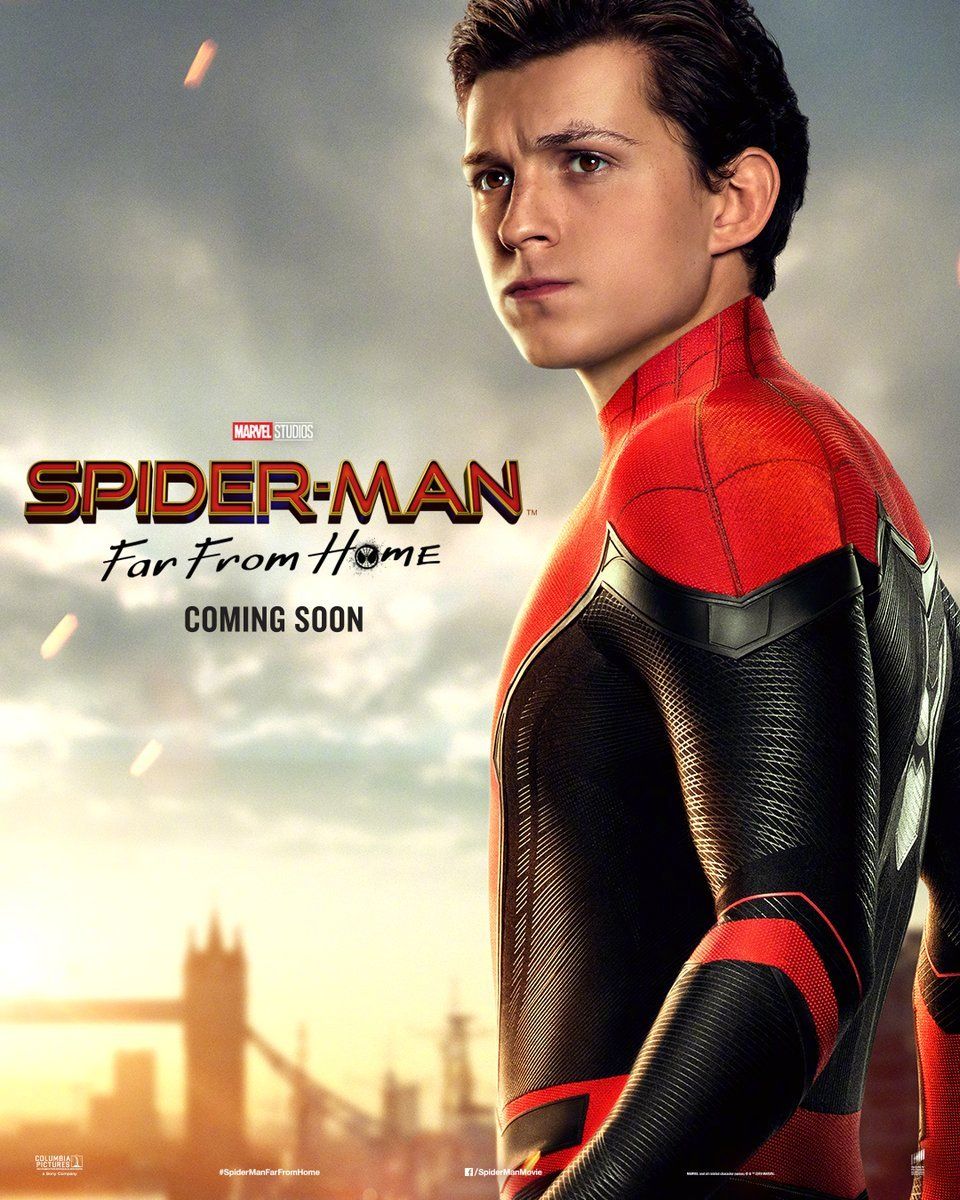 Peter Parker's new suit is being featured heavily in marketing materials and it's easy to see why; it looks spectacular! What we don't know is whether this was one of Iron Man's final creations before his death or if Spidey is about to start making his own costumes using his deceased mentor's technology.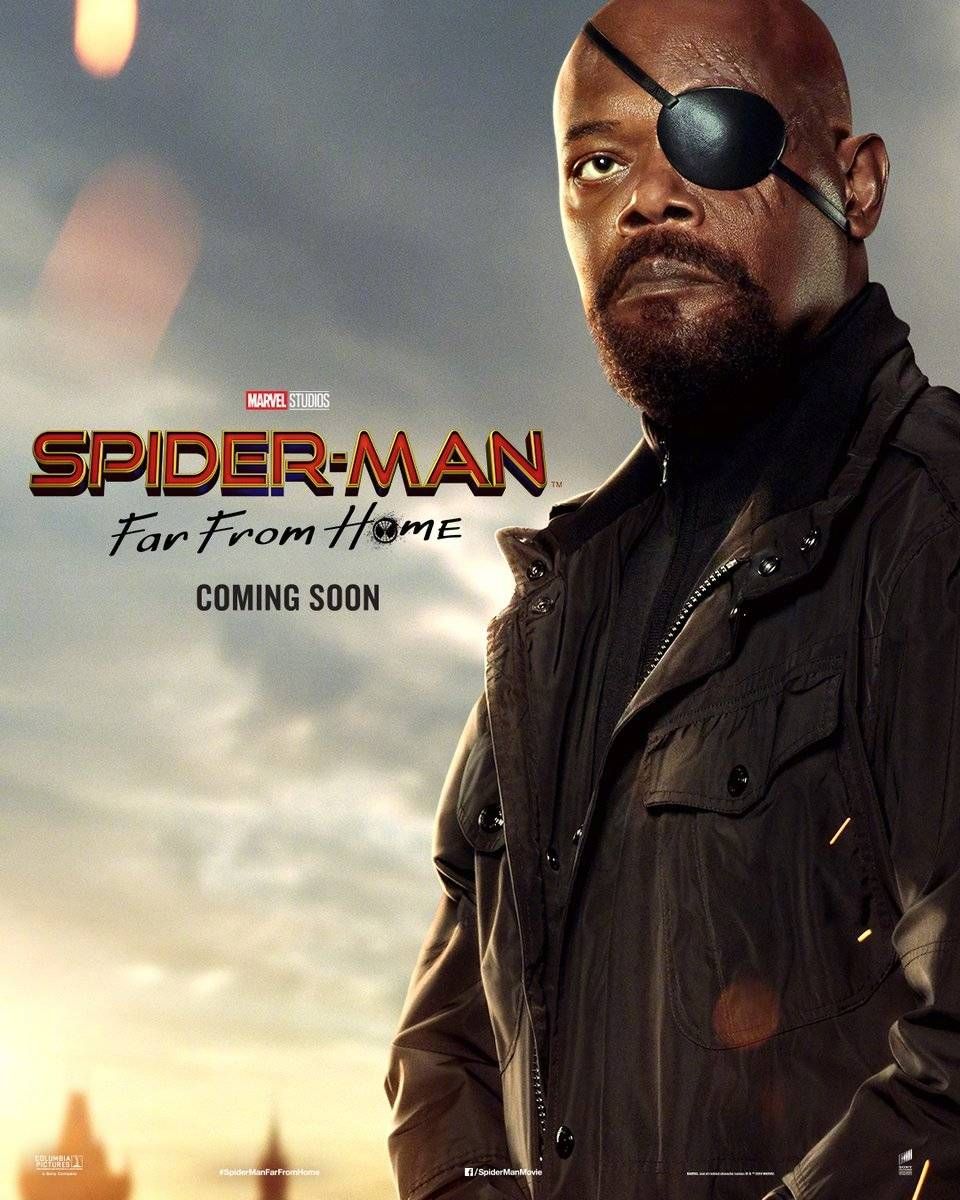 Is this Nick Fury or Chameleon in disguise? Speculation continues to run rampant, but just like Marvel Studios surprised us by making the Skrulls the heroes, it seems that may be too obvious.
An alternative possibility is that this is an evil Nick Fury who hails from Quentin Beck's world!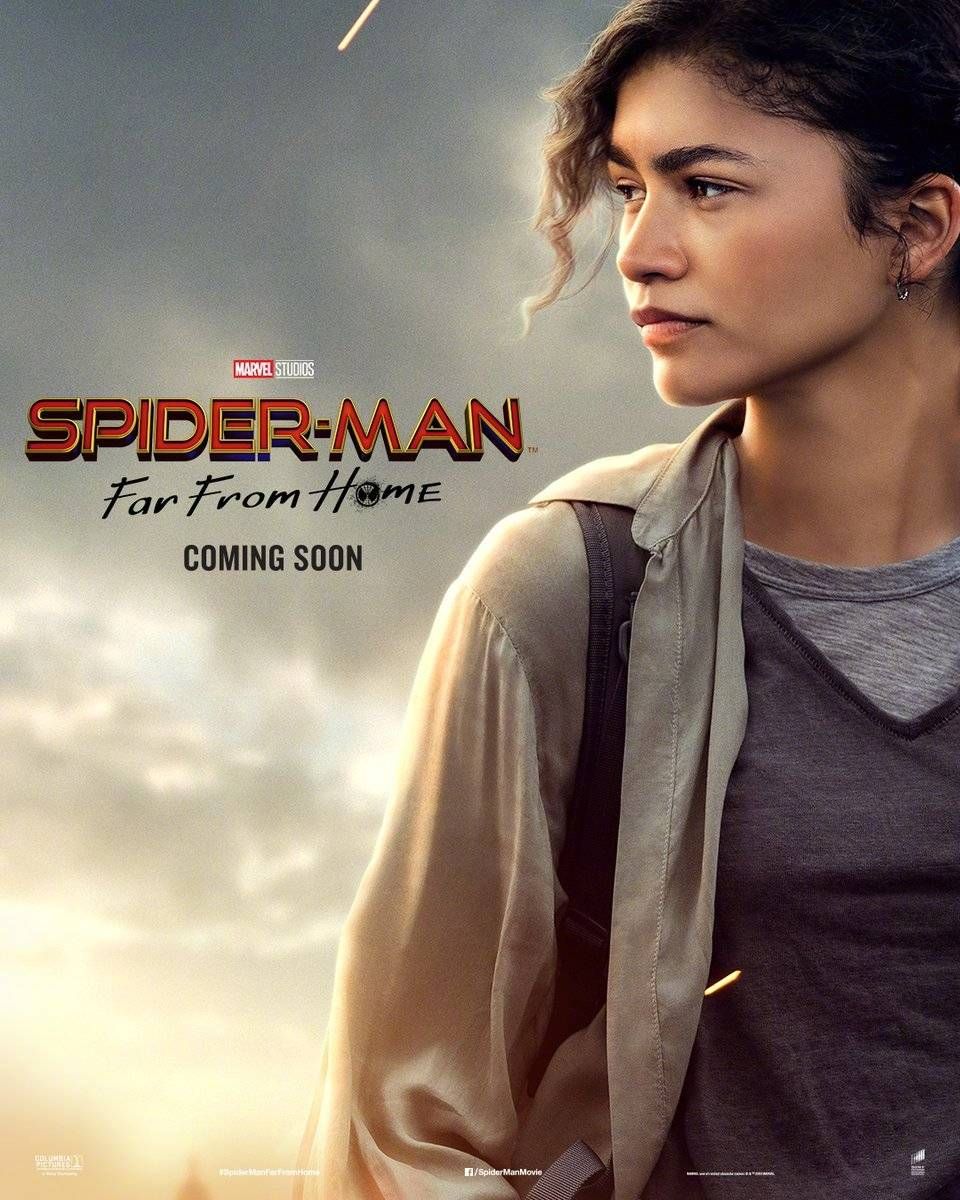 While there's nothing wrong with Marvel Studios doing something new with Mary Jane Watson in the MCU, that "MJ" reveal at the end of Spider-Man: Homecoming was kind of cringeworthy. Regardless, Peter's romance with his classmate looks set to continue in this sequel and it will be interesting to find out if Michelle ends up getting any closer to her comic book counterpart here.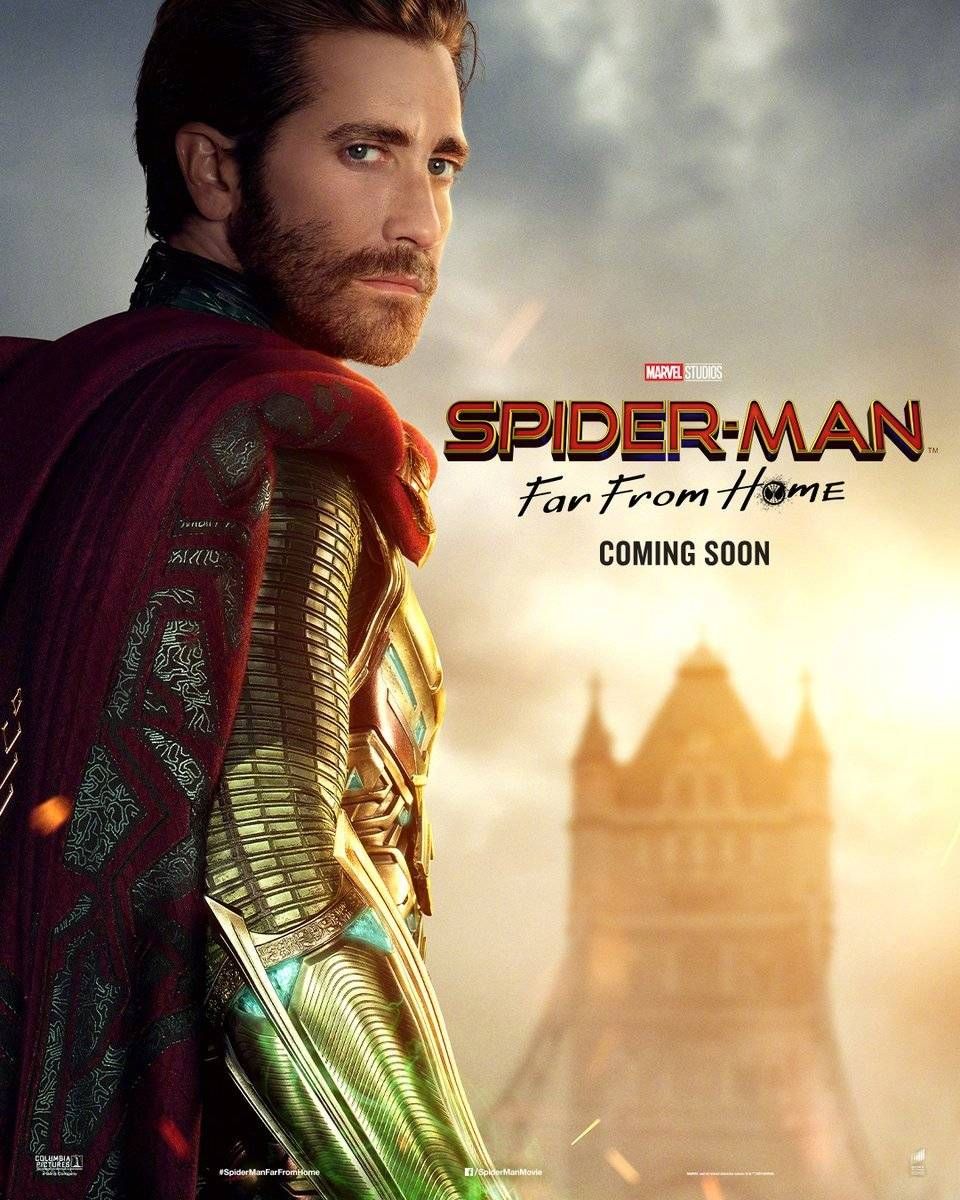 As of right now, Mysterio is a very…mysterious character!
His powers appear to be magic-based and he claims to be from an alternate Earth (one comic book fans know is also home to Spider-UK). While he's being portrayed as a hero in Far From Home, there's clearly more to Quentin Beck than meets the eye and we should expect some big twists.

The contrast here is very different. While Sony Pictures clearly isnt putting a huge amount of effort into the posters for Spider-Man: Far From Home, the first highlight's the wall-crawler's emblem, while the second puts the spotlight on Mysterio's mystical powers. It's now hard not to wonder whether Marvel Studios is considering delving into the magical side of Peter's powers during this tale.
View original article here Source