While Sony Pictures doesn't have a panel this year, they're still offering up some SDCC goodies and have debuted the official teaser poster for Zombieland: Double Tap. Could the trailer be imminent?

Sony Pictures may be sitting out San Diego Comic-Con this year, but it appears they're still getting in on the festivities as just moments, the studio debuted the first official teaser poster for Ruben Fleischer's Zombieland: Double Tap.
While the teaser trailer isn't expected to debut this weekend, it does seem increasingly likely it will find its way online before Quentin Tarantino's Once Upon a Time in Hollywood hits theaters next week.
The long awaited sequel will feature returning stars Woody Harrelson, Jesse Eisenberg, Emma Stone and Abigail Breslin; and will also introduce new characters played by Zoey Deutch, Avan Jogia, Rosario Dawson, Thomas Middleditch and Luke Wilson. Plus, Dan Aykroyd and Bill Murray (yes, really) are also set to make cameo appearances as fictionalized versions of themselves.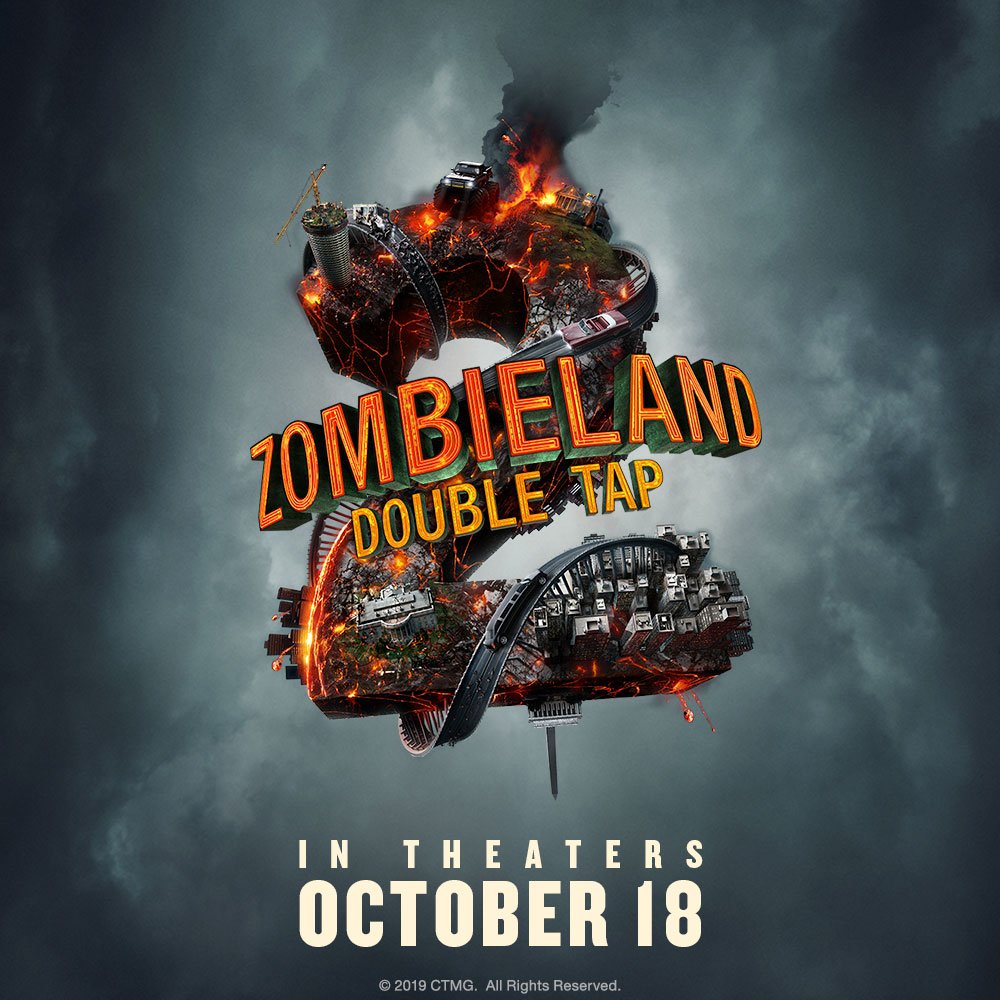 After the events of the first film, Columbus, Tallahassee, Wichita and Little Rock move to the American heartland as they face off against evolved zombies, fellow survivors and the growing pains of the snarky makeshift family.
Zombieland: Double Tap features:
Director: Ruben Fleischer
Woody Harrelson as Tallahassee
Jesse Eisenberg as Columbus
Emma Stone as Wichita/Krista
Abigail Breslin as Little Rock
Zoey Deutch as Madison
Avan Jogia as Berkeley
Rosario Dawson as Nevada
Thomas Middleditch in an undisclosed role
Luke Wilson in an undisclosed role
Bill Murray as himself
Dan Aykroyd as himself
Zombieland: Double Tap hits theaters October 11
View original article here Source