Marc Guggenheim, who is known for the Arrowverse, is adapting the Rob Liefeld and Image Comics creation, Prophet, into a feature film.
Deadline revealed the news as Prophet is being developed under the former president of Warner Bros. Motion Picture Group Jeff Robinov's Studio 8 production company, where Prophet is being eyed as a potential franchise.
The comic book was released by Image Comics in the '90s.
The movie is getting produced by Adrian Askarieh (Hitman: Agent 47), Brooklyn Weaver (Run All Night), and Rob Liefeld; John Hyde and Terissa Kelton will also be involved in producing capacities.
Prophet centers around John Prophet, a DNA enhanced super-soldier placed into a cryogenic freeze for a future mission only to awaken 50 years later prematurely in the present, searching for a mission that does not exist. The ruthless berserker must find his humanity.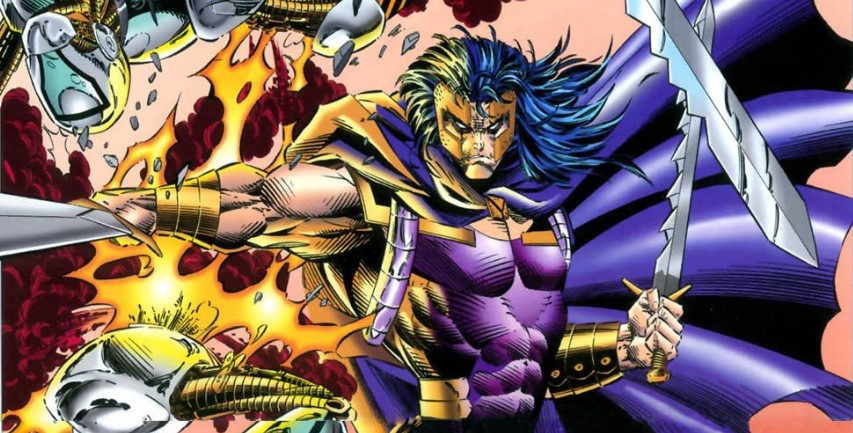 Prophet is by Rob Liefeld, published by Image Comics
Rob Liefeld created the Marvel Comics character Deadpool that went on to become a huge fan-favorite character and big hit at the box office, played by Ryan Reynolds.
Marc Guggenheim has also written comic books including the X-Men, and Guggenheim produces The CW DC shows Arrow, The Flash, Legends of Tomorrow, Batwoman, and Supergirl.
The pair commented on Twitter and are excited to be tackling the project.
"Super excited that Mighty Marc Guggenheim has jumped on board PROPHET!! He's so ridiculously talented and you guys are going to dig what he has in store!!" tweeted Liefeld.
"Thank you, Robert Liefeld," replied Guggenheim. "I'm thrilled and grateful for the opportunity. Really looking forward to our continued collaboration!"
View original article here Source